How a new garage door can improve the value of your home?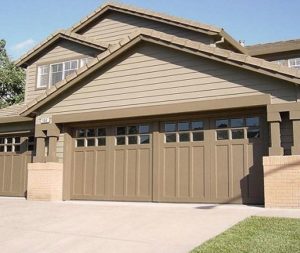 Owning a home requires a lot of investment but you should not settle down once you have done with its work. You can probably do a number of things in order to improve the exterior of your home.
One of them is the garage door that hold immense value in a home. It can truly make or break the first impression of your home and it occupies about 40% of the façade of your home.
So, it is important that you get in touch with a good Richardson Garage door company in order to get the garage door repaired or installed.
You can easily find a number of organizations claiming to offer the best garage door services but the once that truly stands out is Richardson Roofing Pro Company.
They have years of experience under their belt and thus they can perform all your garage door work in the right way.
So, in this blog, we would discuss about how a new garage door can improve the value of your home. Let us have a look:-
Whether you want to sell the property or remodel your project, then improving the exterior look can turn out to be an excellent idea. Most of the buyers choose their next home based on the property appearance.
So, you can complement the color scheme of your home into your garage door to have a brighter look.
Other than this, you also opt for a unique panel style which matches with your home theme.
Increase in energy savings
New garage doors are insulated, sealed and designed in order to provide the highest energy efficiency. Moreover, it can increase the value of your property as well.
The reason is that if insulated garage door is installed, then a lot of energy costs can be saved as it maintains the internal temperature of the garage door.
Furthermore, it can help to block the outside noise and due to which the home or garage door can become a lot peaceful and private.
Improvement in safety & security
A safe home can hold great value for you as well as potential buyers.
So, the garage doors that come up these days have newer technology & features that can keep your home secure & safe for a long time.
They are also updated with newer technology which can keep the intruders at bay and also provide update on the smartphone.
It can provide you better ROI
If a new garage door is installed, then it can indeed increase the value of your home.
However, the ROI that it will present would be dependent on a number of factors.
Hence, make sure that the new garage door has a good design and it is perhaps easy to maintain.